È successo il mare (show)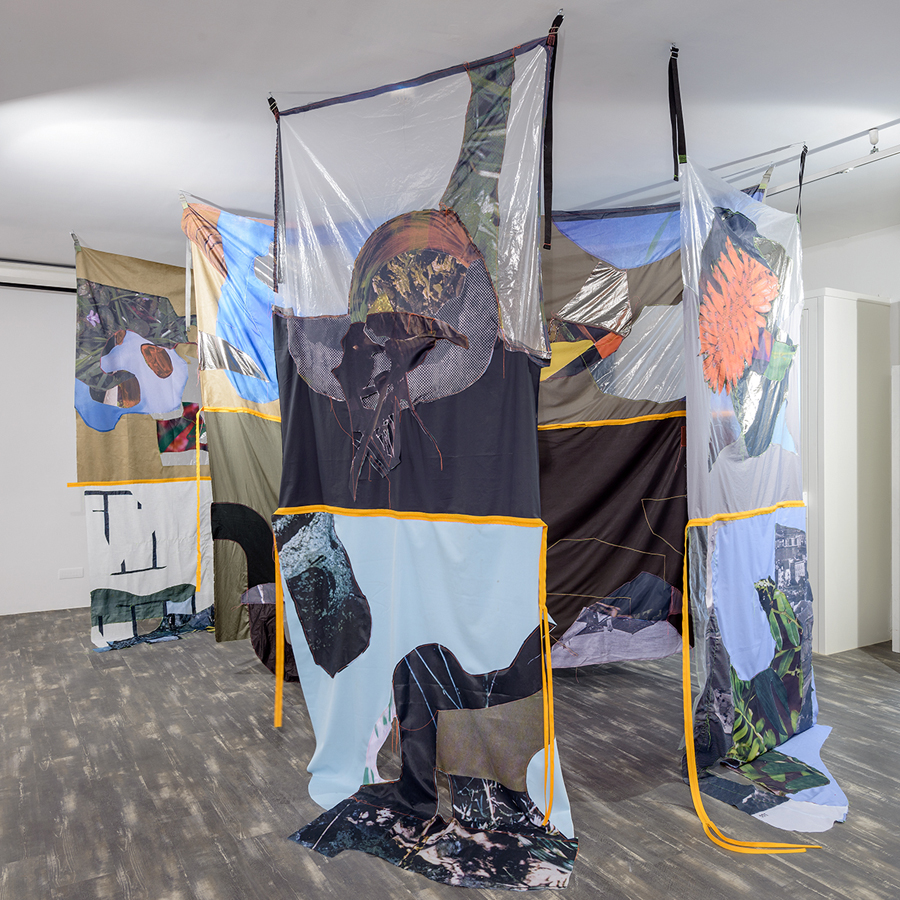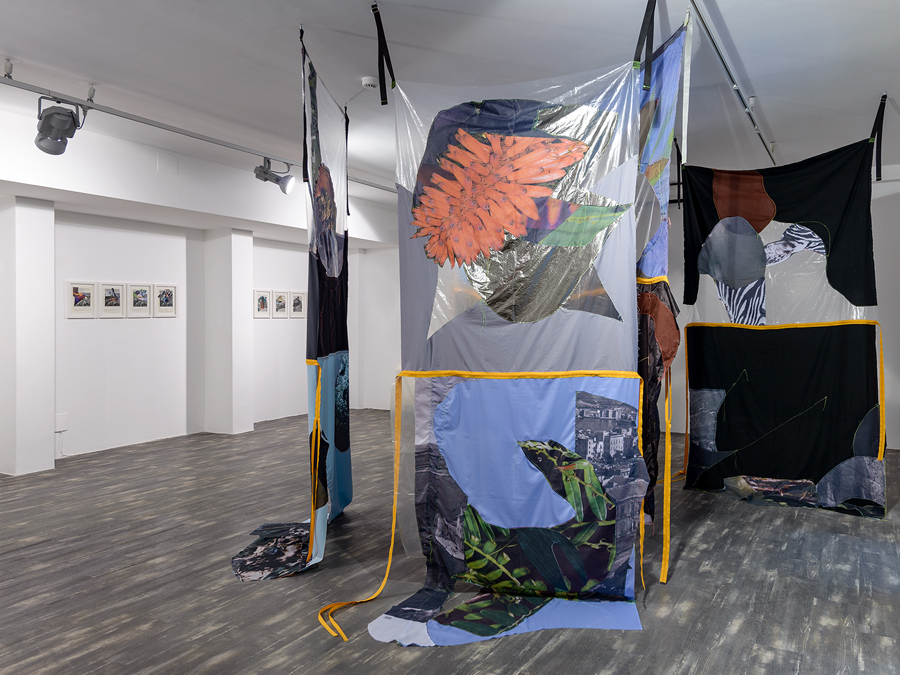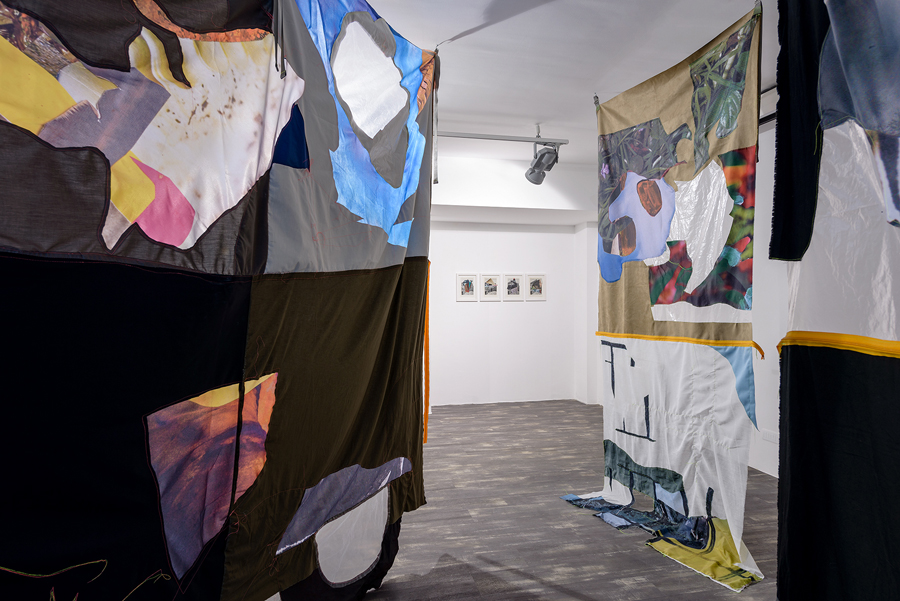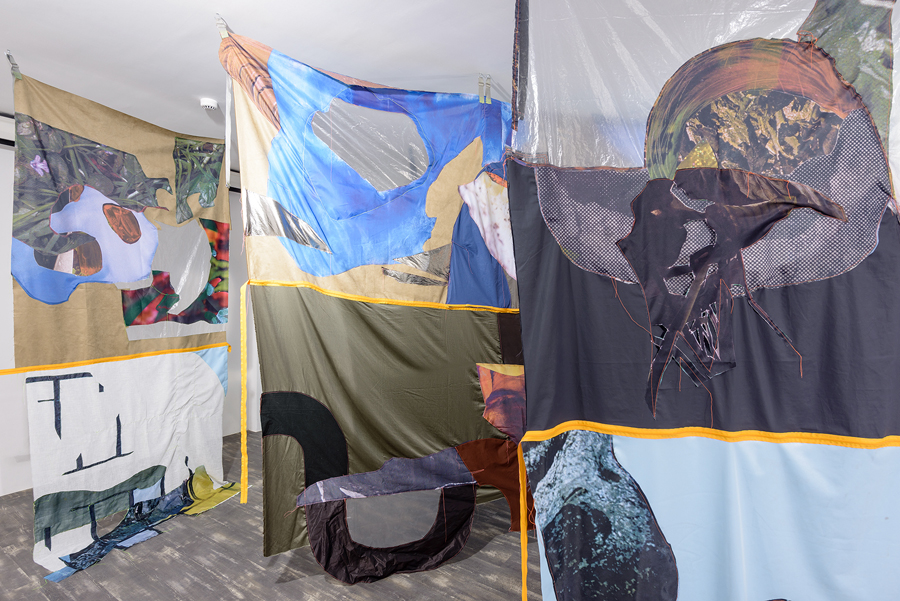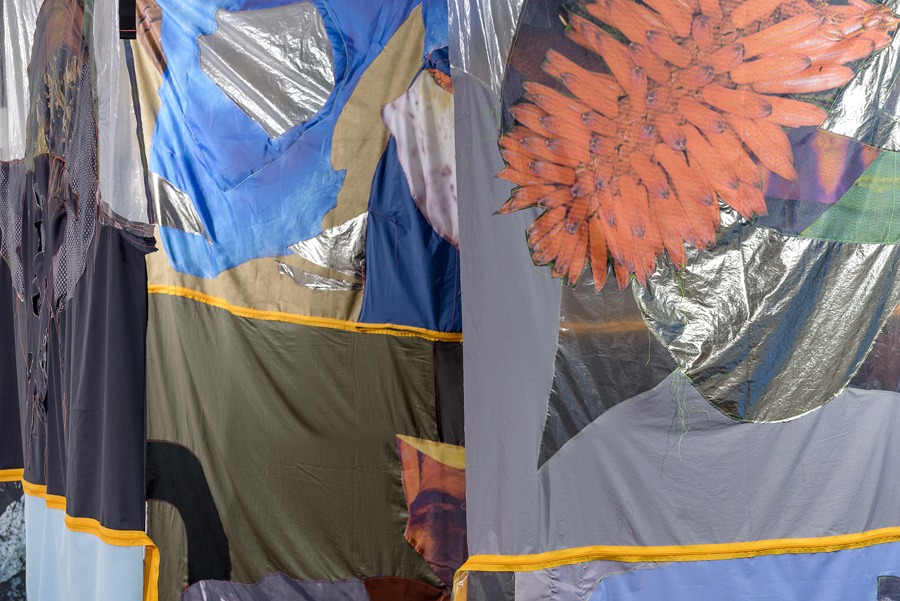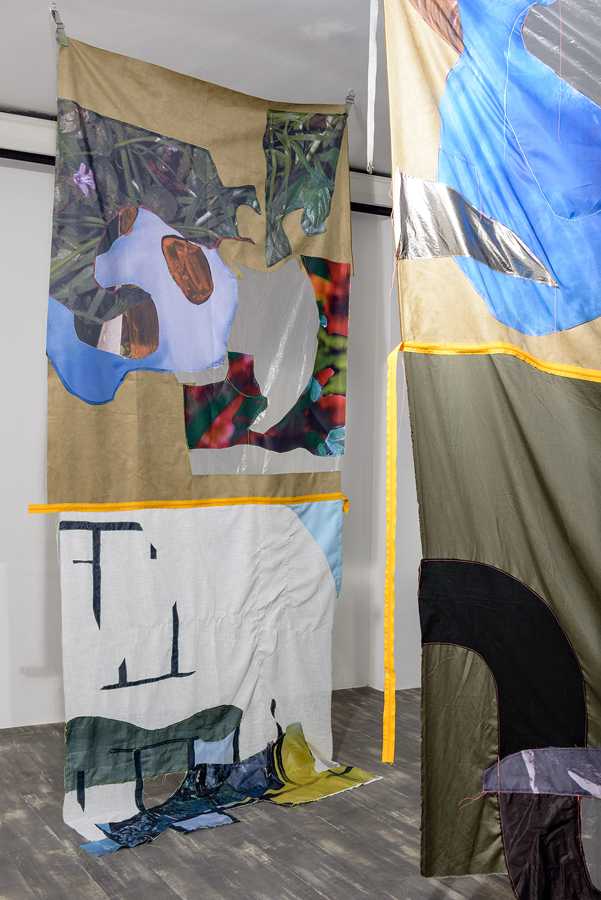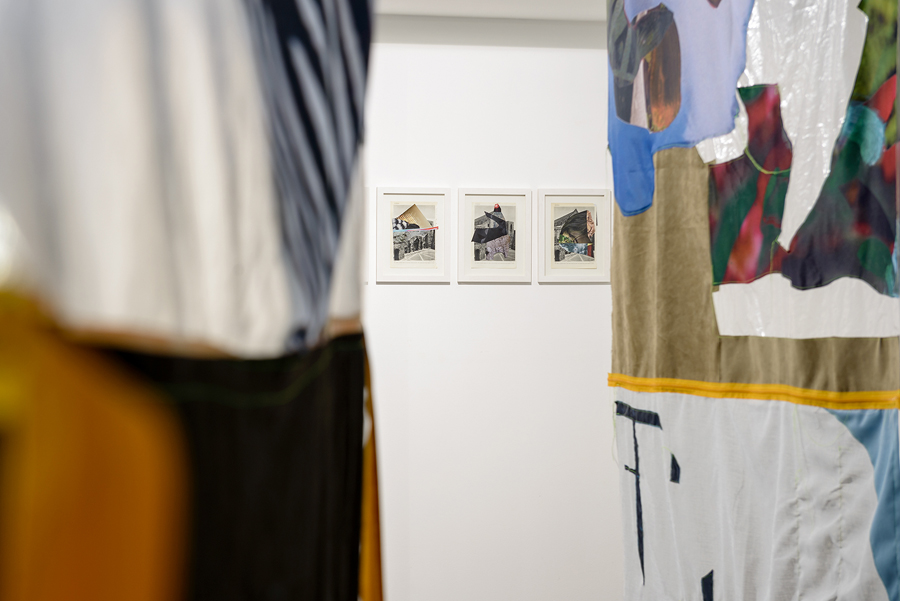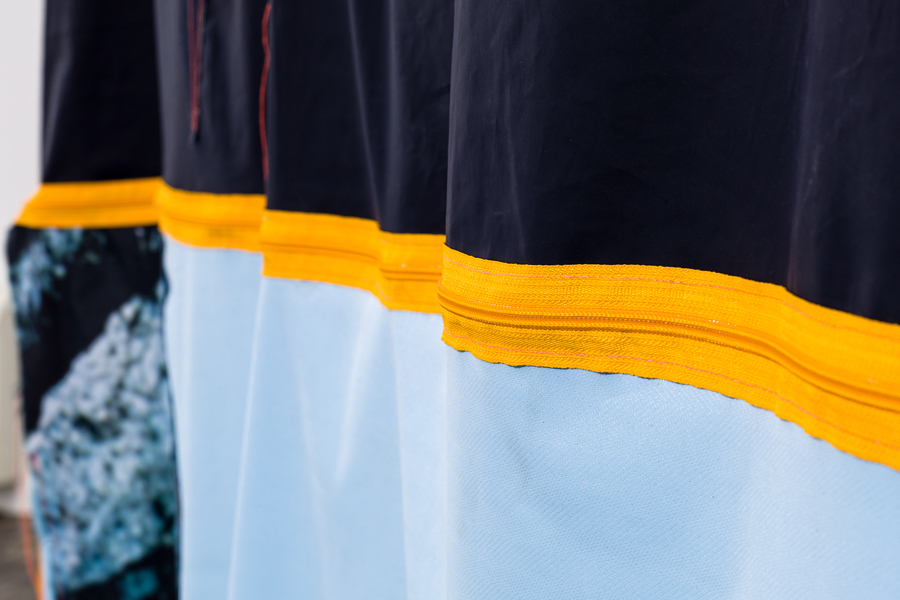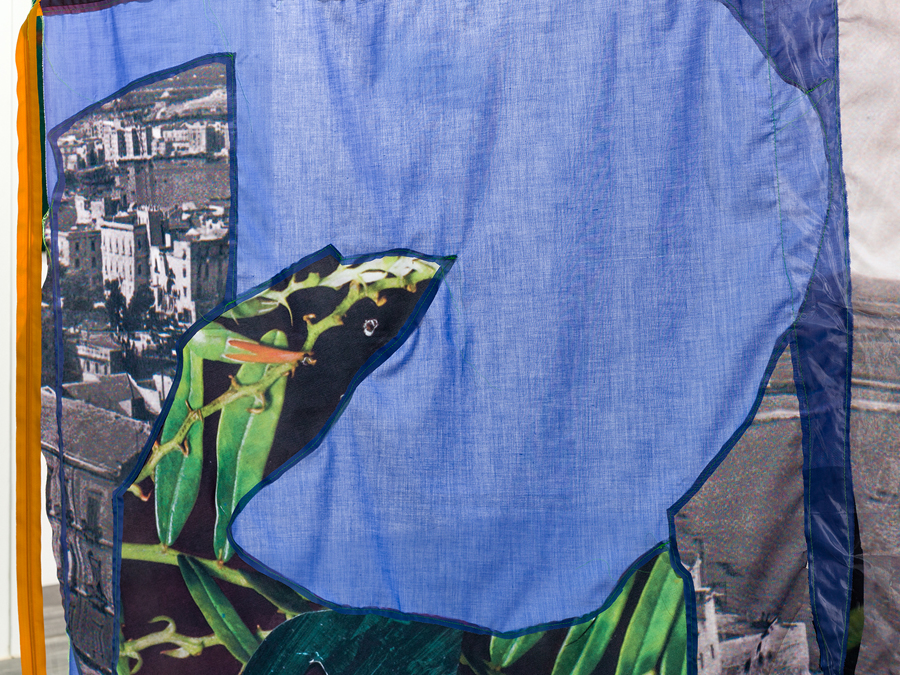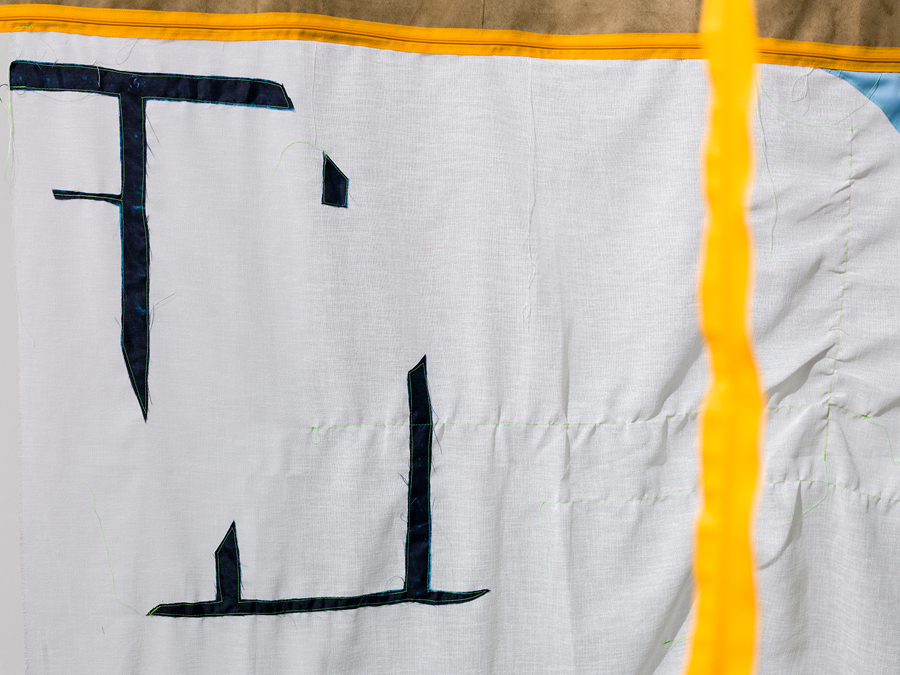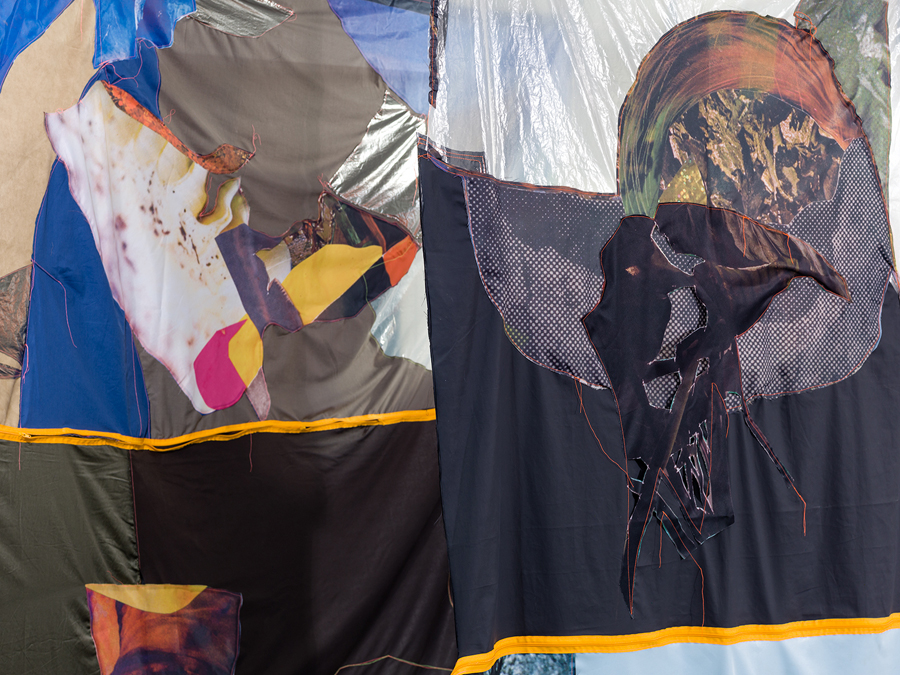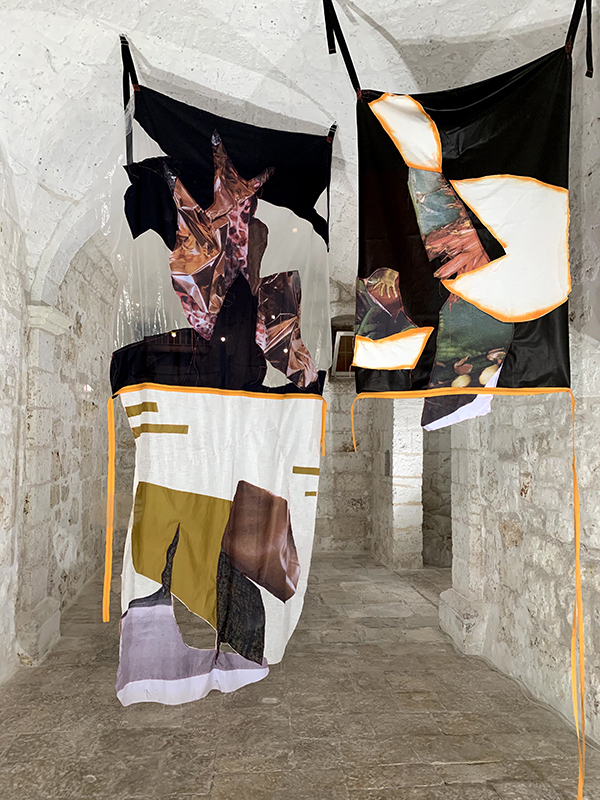 È successo il mare, 2020
Tessuti, plastica, tessuti stampati, filo, cerniere, cinghie, fibbie, collages.
Dimensioni varie.
Vista dell'installazione, Fondazione Museo Pino Pascali, Polignano a Mare (Ba). Foto di Marino Colucci
Vista dell'installazione Exchiesetta, Polignano a Mare (Ba).
Per una sentinella sulla riva, è come se il mare non ci fosse. Il suo sguardo cancella il paesaggio. Chi guarda il mare per avvistare cerca una cosa sola: la minaccia, il pericolo assalitore, l'arrivo del nemico. Le sentinelle sono osservatori paradossali: hanno sempre davanti agli occhi quel braccio di mare, lo conoscono come nessuno al mondo, ma allo stesso tempo lo negano, perché l'unica cosa che gli interessa è un dettaglio significativo. Lo sguardo della sentinella è come un velo che copre il paesaggio: allo sfondo reale sovrappone i suoi presupposti, i suoi stati d'animo: apprensione, verifica, allarme.
Se l'orizzonte rimane calmo, per la sentinella non è successo nulla. Ma in realtà è successo il mare, perché la sentinella non ha smesso di guardarlo intensamente, senza rendersene conto. Così il mio sguardo cattura quel che succede quando crediamo di guardare e vediamo qualcos'altro, qualcosa che non smette di accadere, anzi, accade ancora più intensamente, occultato dai nostri presupposti. I tessuti, sovrapposti e cuciti tra loro, velano simbolicamente e fisicamente la vista del mare. Ne sovrappongono un'altra, fatta di paesaggi interiori, di desideri e dispositivi narrativi. Ciascuno di noi è una sentinella, e a tutti noi "è successo il mare": quello che non riusciamo a vedere anche se ce l'abbiamo sotto gli occhi, perché siamo occupati a cercare altro.
Il progetto rientra nella mostra diffusa "Sta Come Torre", a cura di Paolo Mele, ruota attorno alla similitudine tra la figura dell'artista e quella della torre costiera: così come questa consente di poter accedere ad un punto di vista ottimale per scrutare l'orizzonte, così l'artista, attraverso la sua ricerca e le sue opere, permette di poter riflettere sui temi della contemporaneità, sugli insegnamenti del passato e sulle tracce da lasciare al futuro.
I lavori sono stati realizzata per  Sta come Torre  una mostra promossa da REGIONE PUGLIA Dipartimento Turismo, Economia della Cultura e Valorizzazione del Territorio – Sezione Turismo, attuata nell'ambito del Progetto "Destinazione Puglia", in collaborazione con il Teatro Pubblico Pugliese – Consorzio Regionale per le Arti e la Cultura con il supporto dell'ARET Pugliapromozione.
The Sea Has Happened, 2020
Fabrics, plastic, printed fabrics, sewing thread, straps, buckles, zipper, collages.
Variable dimensions. Installation view, Fondazione Museo Pino Pascali, Polignano a Mare (Ba). Photo by Marino Colucci
Intallation view Exchiesetta, Polignano a Mare (Ba).
For a sentinel on the shore, it's like the sea isn't there. His gaze seems to wipe out the landscape. Whoever looks at the sea for watching purposes is looking for only one thing: a threat, the danger of being attacked, the approach of the enemy. A sentinel's gaze is like a veil that covers the landscape: against the real sea backdrop his assumptions, his moods, anxiety, need to check and send a warning, always seem to prevail.
If the horizon stays calm, nothing has happened for the sentinel. But actually "the sea has happened", as the sentinel has never stopped looking at it intensely, without realizing it. So, my gaze captures what happens when we believe we are looking at something and we see something else. Well, that something does not stop happening, quite the contrary, it happens even more intensely, hidden as it is by our assumptions. The fabrics, superimposed and sewn together, symbolically and physically veil the sight of the sea. They superimpose on the sight of the sea with another sight made of the inner landscapes, desires and narrative devices of the observer. Each of us is a sentinel, and to all of us "the sea has happened": that sea we cannot see even if we have it before us, because we are too busy looking for something else.
The project is within the exhibition Be as a Tower, curated by Paolo Mele, revolves around the artist-tower analogy: muchas a tower provides an excellent view point to scrutinize thehorizon, an artist, through her/his creative art making process and works, allows us to reflect oncontemporary themes, on what we have learnt from the past, and what weare going to leave to future generations.
Works are realized for The Sea Has Happened, a show promoted by REGIONE PUGLIA Department of Tourism, Cultural Economy and valorization of the territory – Tourism Section, within the project "Destinazione Puglia", in collaboration with Teatro Pubblico Pugliese – Consorzio Regionale for the Arts and Cultur with the support of ARET, Pugliapromozione.