Portarsi via lo spazio vuoto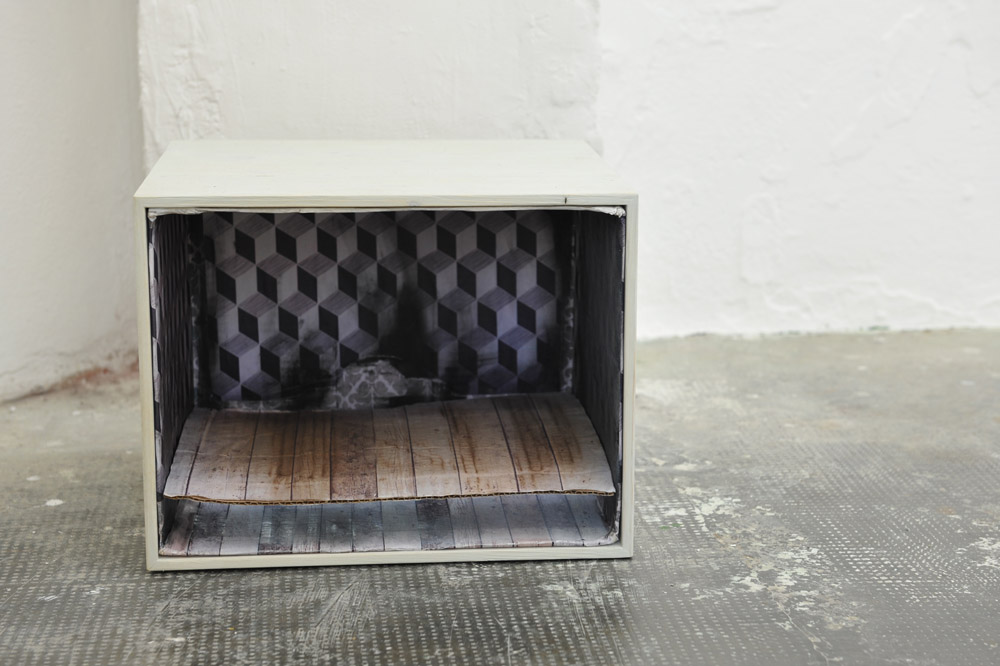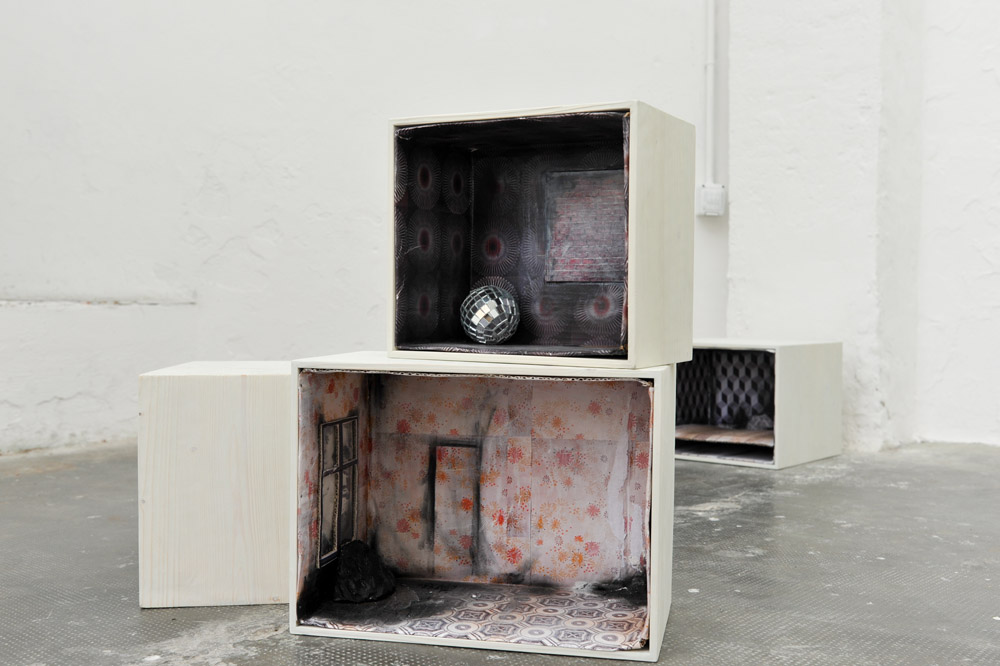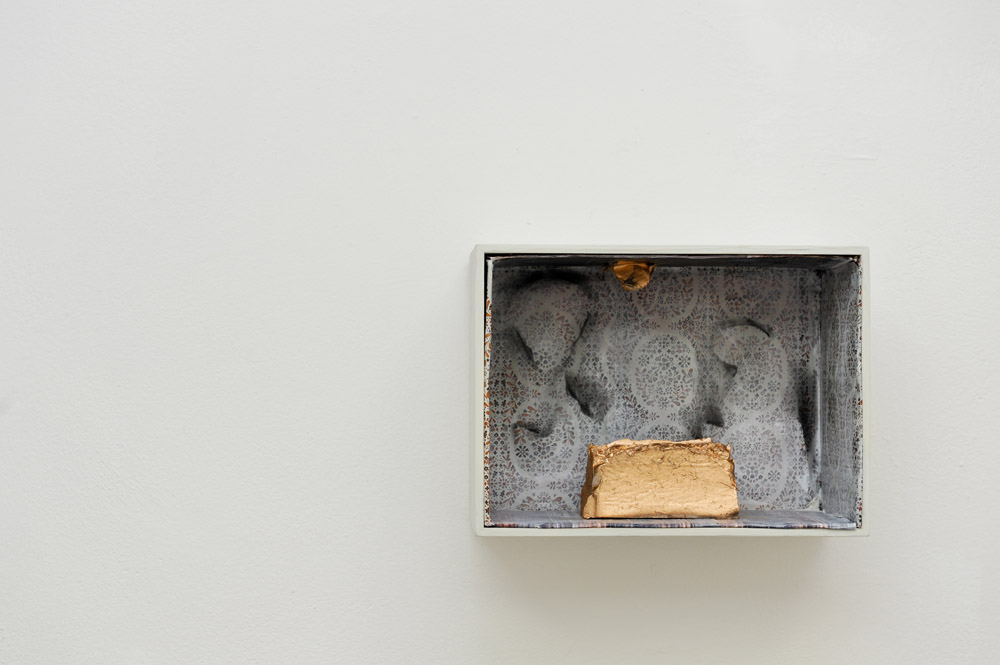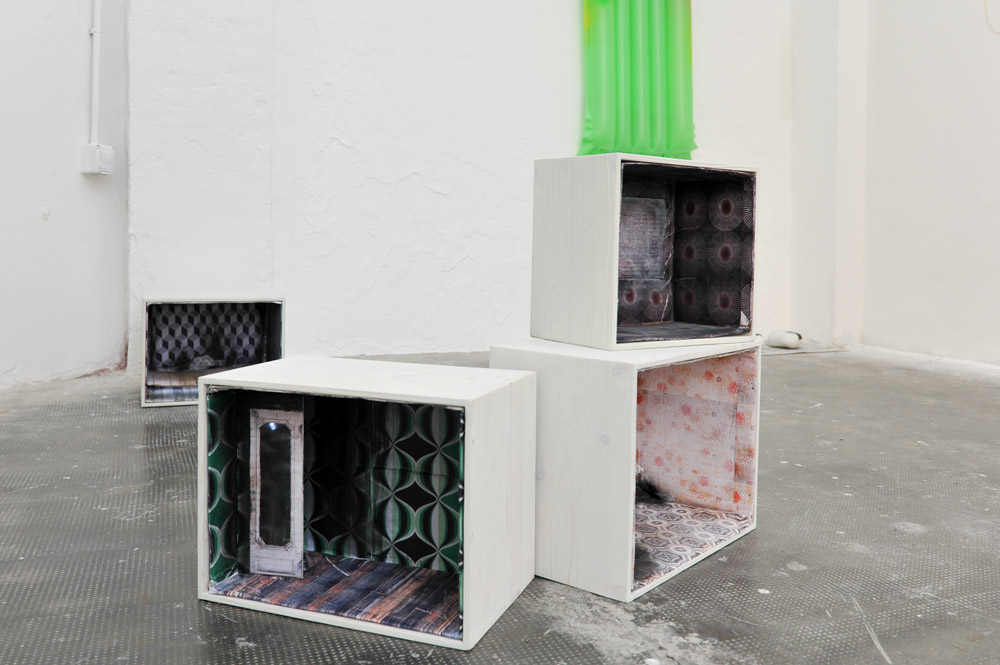 Portarsi via lo spazio vuoto 2012
legno, carta, cartone, colla, acrilico, gesso, spray, carboncino, led, 
dimensioni variabili
Scatole che raffigurano stanze quasi vuote. Qualcosa o qualcuno non c'è più, è appena andato via, forse per mettere in evidenza chi sono i veri, invisibili abitanti di queste stanze: un'irradiazione, un indizio, una persistenza. La gracile solennità di queste cripte portatili sembra confidenziale, a portata di chiunque, ma le loro piccole dimensioni risultano inospitali. Allora, chi vive lì dentro? Forse il brivido di un ideale, una potenza, una grave esperienza del mondo.
Vista dell'installazione a MARS, Milano
Taking empty space away with you 2012
wood, paper, cardboard, glue, acrylic, plaster, spray paint, charcoal, LED 
variable dimensions
The boxes represent rooms that are practically empty. Something or someone that has gone, just left—underscoring perhaps the real, invisible inhabitants of these rooms: an irradiation, a clue, a persistence. The graceful solemnity of these portable crypts seems confidential, within anyone's reach, but their smallness renders them uninhabitable. So who lives there? Perhaps the tremor of an ideal, a potential, a serious world experience.
Installation view at MARS, Milan