Sans Hésitation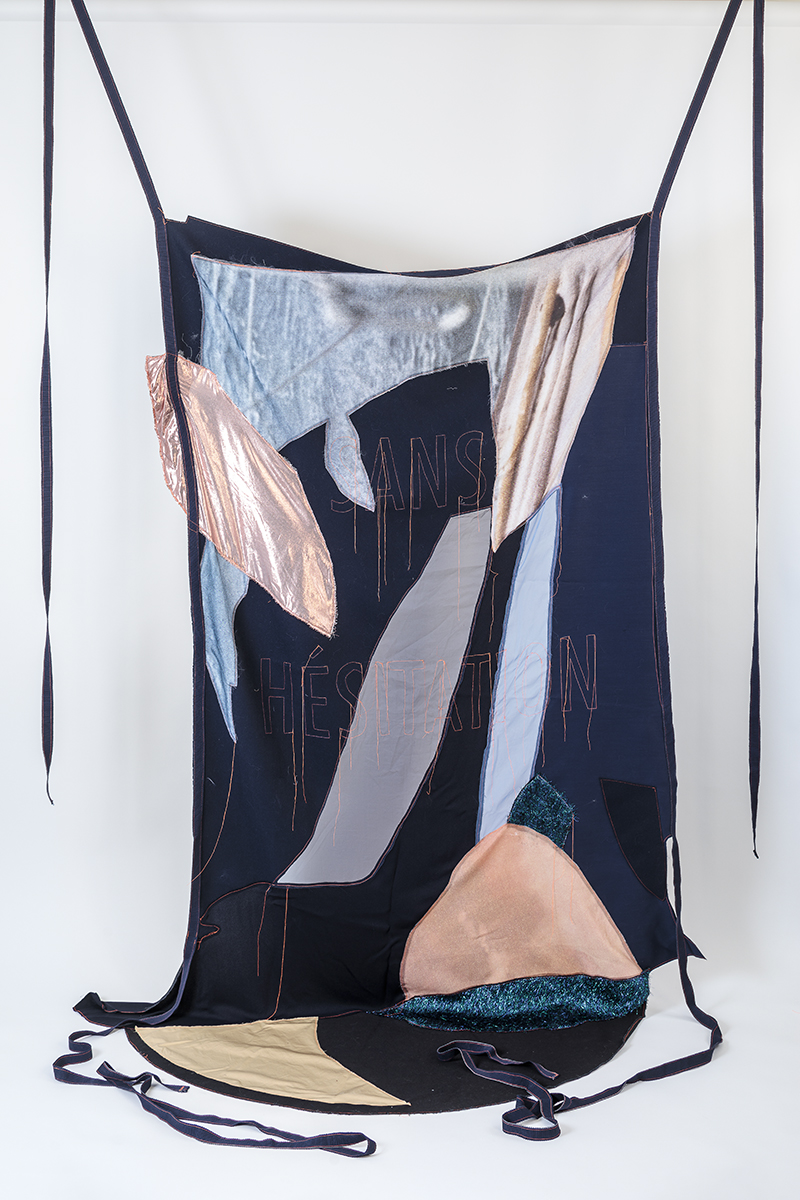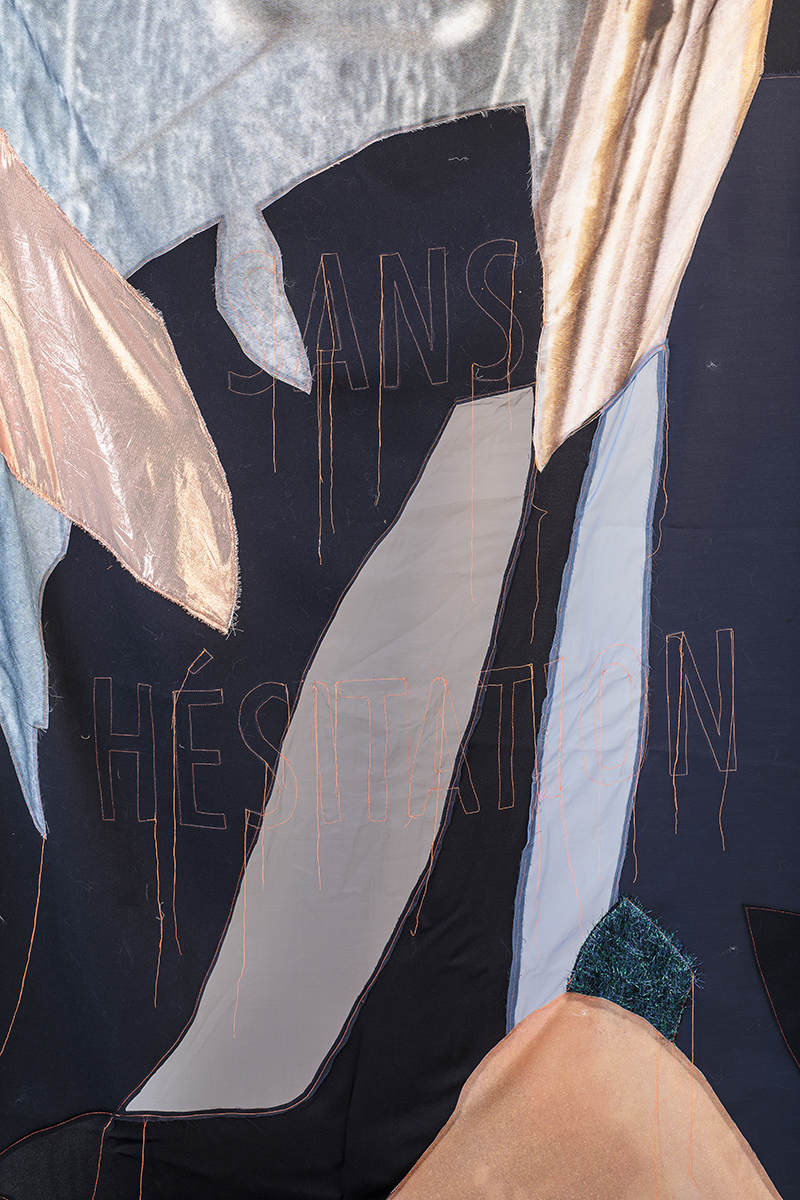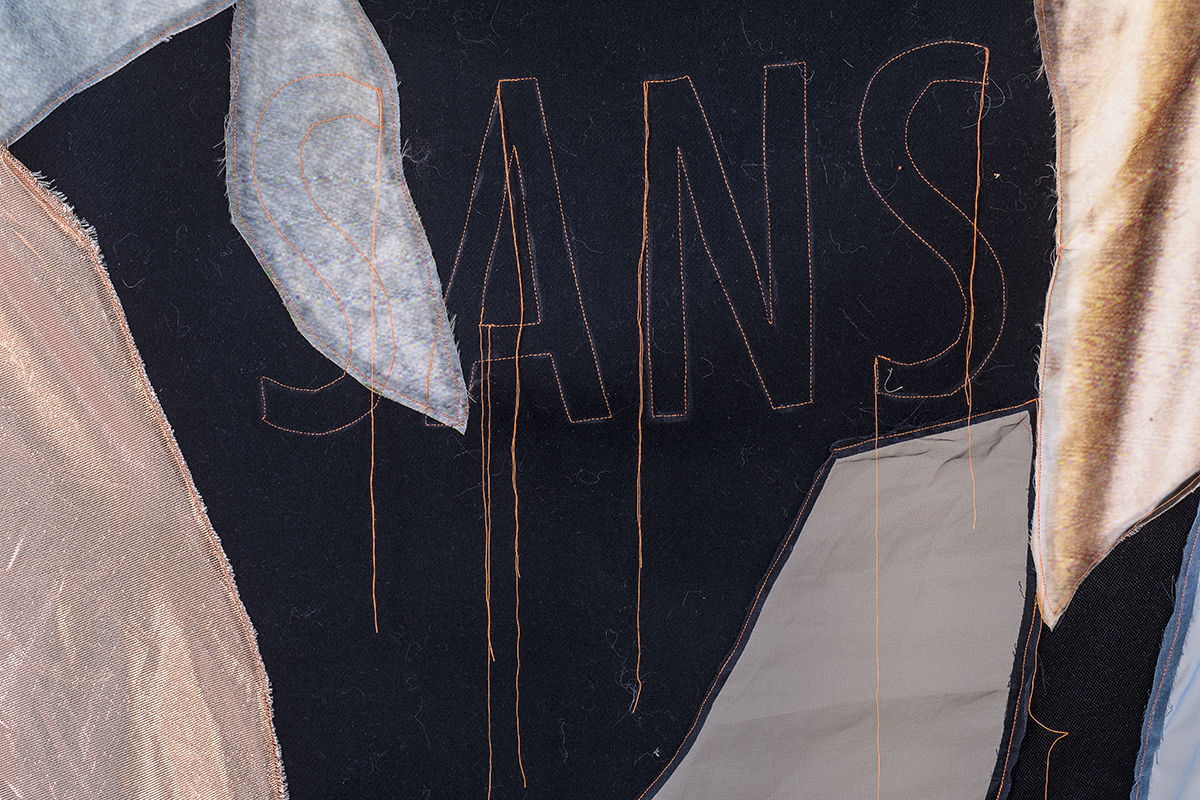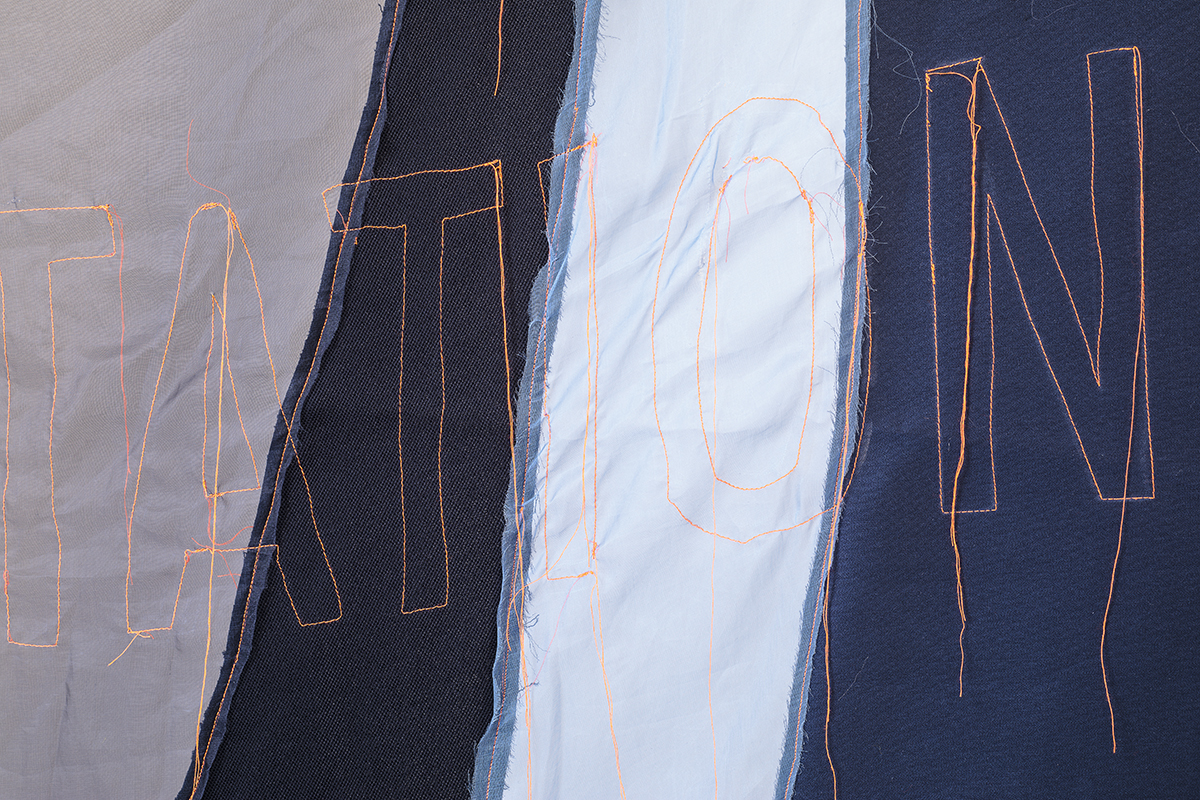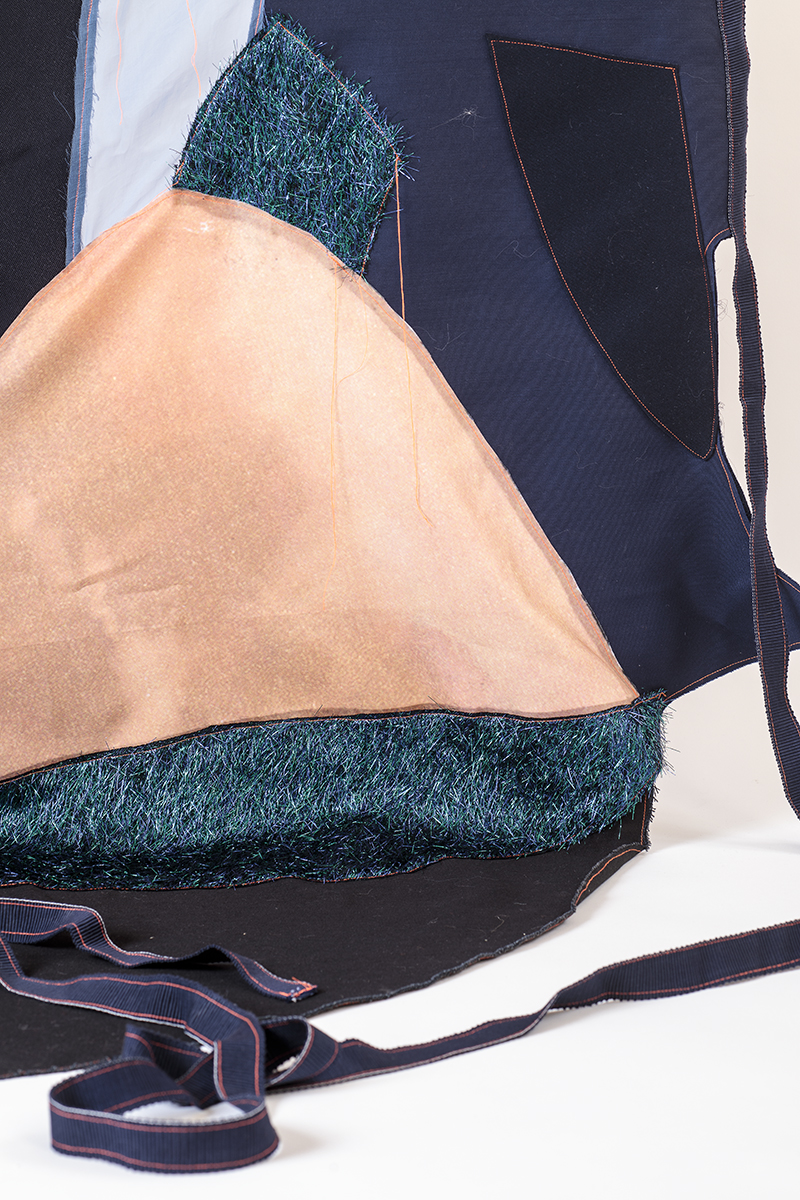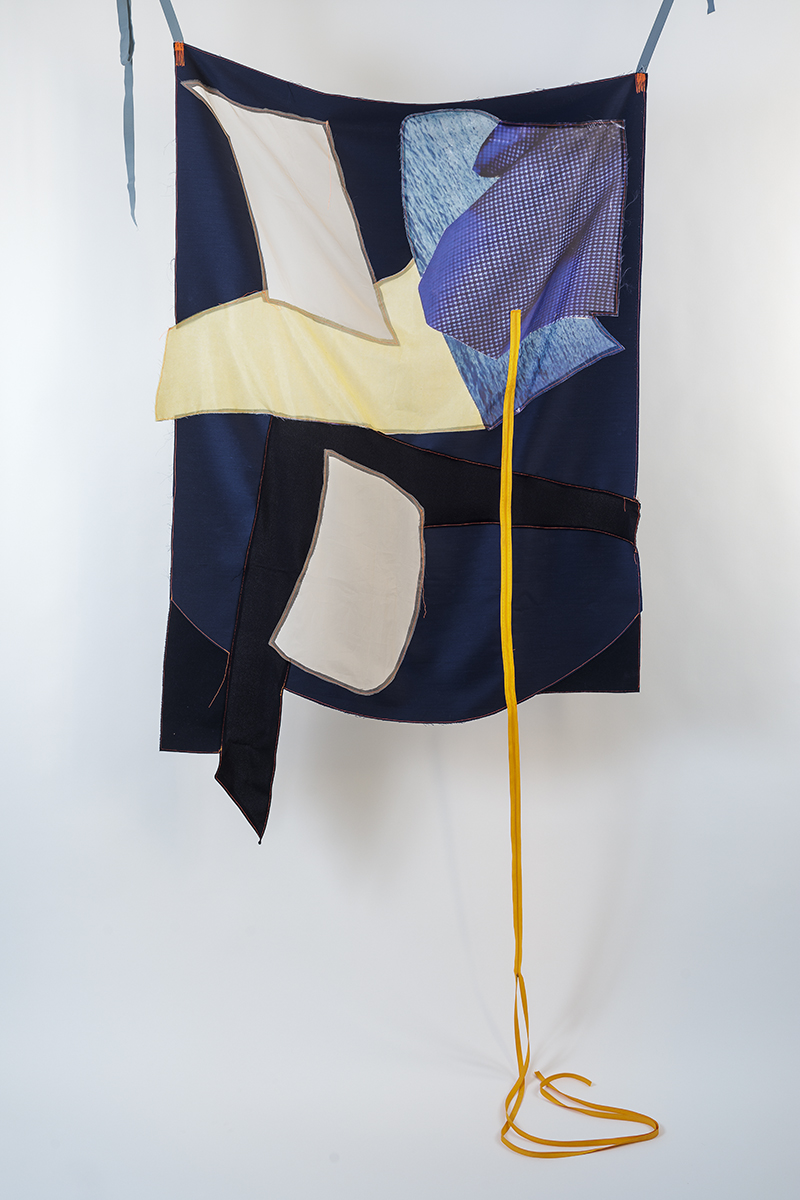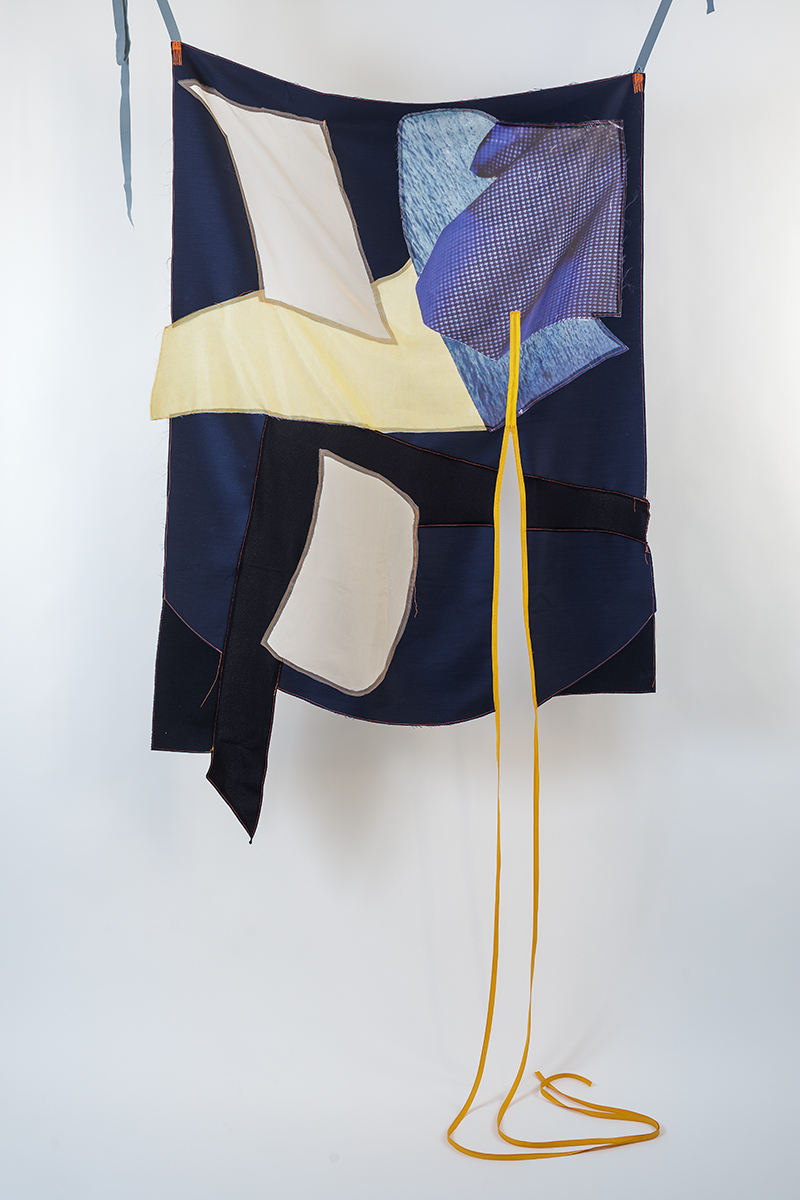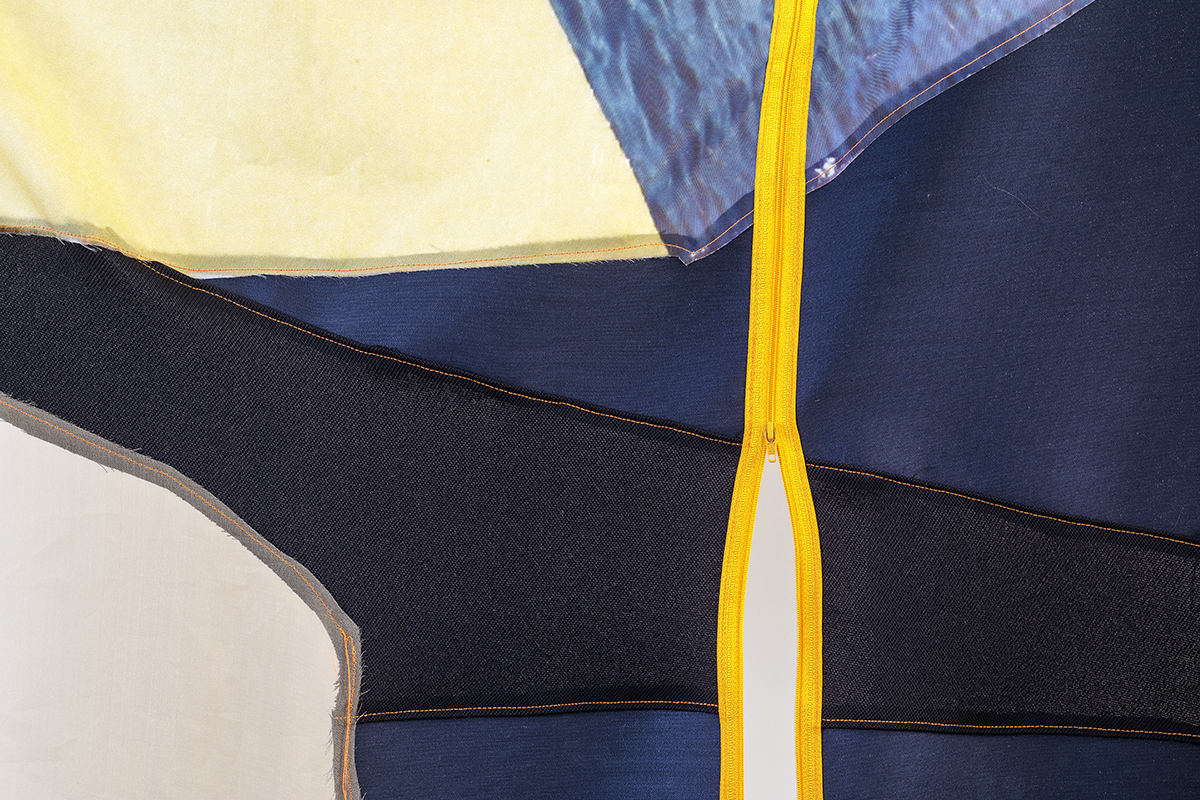 Sans Hésitation, 2022
Tessuti, zips, filo, cinghie, fibbie
275 x 145 cm. ca.
190 x 118 cm. ca.
In collaborazione con Lavin, Parigi per il Salone del Mobile, Milano 2022.
Jeanne Lanvin a soli ventidue anni aprì a Parigi la sua casa di moda. La sua è una storia di intraprendenza e determinazione, dettata da un incredibile talento, che l'ha portata a creare un vero e proprio impero nell'industria della moda. Si lasciava ispirare e si fidava del suo istinto. Diventare madre non la ostacola, ma anzi, determina l'inizio del suo successo. Sua figlia Margherita diventa la sua musa ispiratrice e sancisce l'immagine ufficiale della casa di moda insieme a un immaginario che non è mai tramontato.
Ricami, nastri, contrasti di colore e di materia, volumi e tagli, motivi geometrici e floreali, dettagli nascosti e preziosi, semplice complessità. Sono tanti gli stimoli e le direzioni che Jeanne Lanvin indica.
Nei due giorni di performance live nella botique di Via Pietro Verri a Milano ho cucito due lavori utilizzando i tessuti di scarto delle vecchie collezioni Lanvin. Ho potuto sceglierli nel magazzino di Parigi: come in un enorme negozio di colori ho concentrato le mie scelte sulle tonalità di blu (colore per eccellenza della casa di moda) e sulle tonalità di rosa, giallo oro, gialli pallidi e terre. Ho creato una palette di tessuti chiari e scuri con particolare attenzione al loro peso e alla loro texture, scegliendo tessuti pesanti e compatti insieme ad altri più leggeri e trasparenti, opachi e lucidi. Ho avuto la fortuna di accedere all'archivio, ho ammirato i meravigliosi ricami, spesso complessi e ricchi di materiale che spiccano sui tessuti leggeri su cui sono applicati. Il contrasto è la chiave di lettura del lavoro. Basandomi su dei tagli di abiti di Jeanne Lanvin ho sovrapposto forme suggeritemi dal mio immaginario, a partire da alcuni miei collage stampati in digitale su tessuto sintetico, intrecciando così due mondi.
Ho letto alcune sue dichiarazioni sulla moda e sul suo modo di procedere nel lavoro, ma anche recensioni di testate giornalistiche. Mi ha colpito in particolare un'espressione che ricorre nelle sue parole: "Sans hésitation".
In questa espressione trovo tutto il coraggio e l'intraprendenza che non ha mai abbandonato Jeanne Lanvin nel corso della sua incredibile carriera. Mi sembra uno slogan perfetto per riassumere lo spirito di questa casa di moda ma anche uno slogan universale. L'ho cucito sul mio lavoro come un monito prezioso.
Sans Hésitation, 2022
Fabrics, zips, thread, straps, buckles.
275 x 145 cm. approx.
190 x 118 cm. approx.
in collaboration with Lanvin, Paris. Salone del Mobile, Milan 2022
Jeanne Lanvin opened her own fashion house in Paris when she was only twenty-two years old. Hers is a story of resourcefulness and determination, dictated by an incredible talent, which led her to create a veritable empire in the fashion industry. She let herself be inspired and trusted her instincts. Becoming a mother did not hinder her but determined the start of her success. Her daughter Margherita became her inspirational muse and established the official image of the fashion house together with imagery that has never faded.
Embroidery, ribbons, contrasts of colour and material, volumes and cuts, geometric and floral patterns, hidden and precious details, and simple complexity. There are many stimuli and directions that Jeanne Lanvin points out. During the two-day live performance in the boutique on Via Pietro Verri in Milan, I sewed two pieces using discarded fabrics from old Lanvin collections. I was able to choose them in the warehouse in Paris: as in a vast colour shop, I concentrated my choices on shades of blue (the fashion house's colour par excellence) and pink, golden yellow, pale yellows and earth tones. I created a palette of light and dark fabrics with particular attention to their weight and texture, choosing heavy and compact fabrics alongside lighter, transparent, opaque and shiny ones. I was lucky enough to access the archive and admired the beautiful embroideries, often intricate and rich in material that stand out against the light fabrics on which they are applied. "Contrast" will be the key to the work. Based on Jeanne Lanvin's dress cuts, I overlapped shapes suggested to me by my imagination, starting with some of my digitally printed collages on synthetic fabric, thus interweaving two worlds.
I have read some of her statements on fashion and her way of working and reviews from newspapers. I was particularly struck by an expression that recurs in his words: 'Sans hésitation'.
In this expression, I find all the courage and resourcefulness that has never abandoned Jeanne Lanvin throughout her incredible career. It seems to be a perfect slogan to sum up the spirit of this fashion house but also a universal slogan. I sewed it onto my work as a precious reminder.